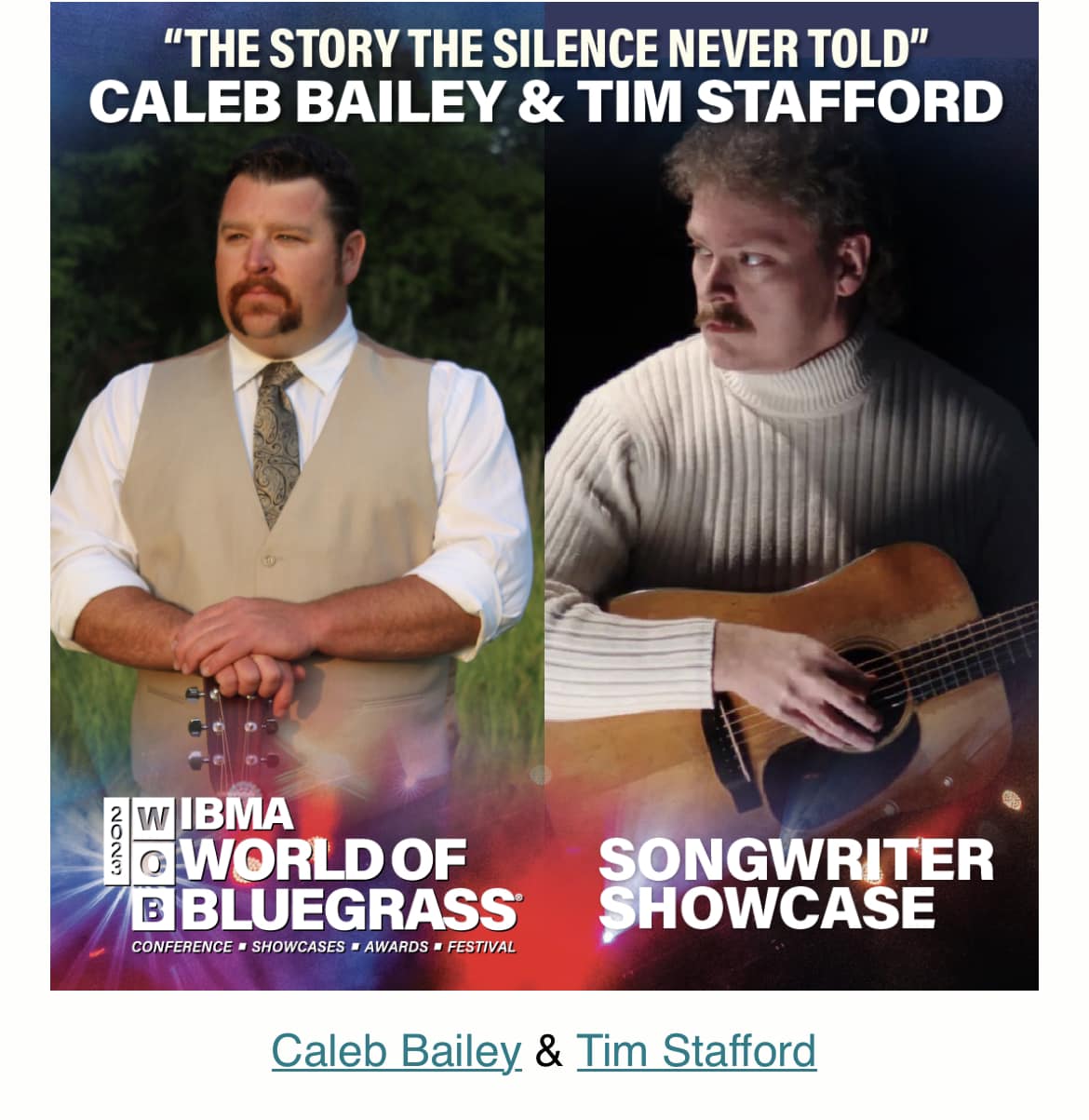 The International Bluegrass Music Association (IBMA) announced that CALEB BAILEY and TIM STAFFORD has been chosen as finalists for the Songwriter Showcase. As a part of the Songwriter Track of the IBMA Business Conference, the Songwriter Showcase is a coveted opportunity which shines a spotlight on ten original compositions by selected songwriters. The writers will perform for an audience of some of the best bluegrass artists and producers in the industry.
The showcase will be held on Thursday, September 28 in the Raleigh Convention Center during the IBMA Business Conference, and is one element of IBMA World of Bluegrass®, September 26 - September 30, 2023.
In addition to the Songwriter Showcase, the Songwriter Track of the IBMA Business Conference provides writers with resources to cultivate their craft, develop solid business practices, network, apply for one-on-one mentoring sessions, and pitch material to bluegrass artists and producers.
The following songwriters were selected by the IBMA Songwriter Showcase Selection Committee as Songwriter Showcase Finalists: