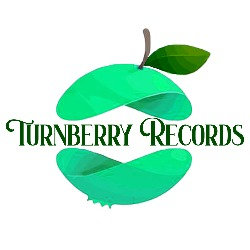 Turnberry Records is pleased to announce that bluegrass group Caleb Bailey & Paine's Run has been added to the label's impressive and growing roster of recording artists. The 6-piece ensemble hailing from Virginia has ranked on various charts, including holding the #1 slot on the Bluegrass Today Grassicana chart.
The outfit is headed by singer, songwriter, and guitarist Caleb Bailey, who created for himself a successful solo career, followed in 2021 by the creation of the full 6-member lineup of his current band. His solo record Poplar & Pine was a success, featuring Bailey's first #1 song, "Grim Reaper." More recently, Caleb Bailey and Paine's Run garnered attention with the song "Camille," which tells the story of how that 1969 tempest devastated Nelson County, Virginia.
Bailey is already preparing for his initial one-record, a one-year deal inked with the increasingly popular label. He said he expects his first releases through Turnberry will consist of singles, dropping sometime during the spring, with the full album releasing later in 2023.
Bailey said he is delighted to be added to the Turnberry roster and believes his group will bring benefits to the label as well.
"We're a traditional bluegrass band that offers a unique sound that we own," he explained, assuring that listeners won't find covers on his records. He likens covers to trying to recreate masterpieces. "If you're a painter, you won't go out and try to re-paint the Mona Lisa," he said. "That's just not original."
According to Bailey, "Turnberry just seems to be the 'happening' place to be." Bailey said he looks forward to working alongside other quality Turnberry artists, including David Stewart, Greg Blake, and Rebekah Speer.
"We're now booking for 2023," Bailey said, "and we want to be part of spearheading the next chapter for Turnberry."
Turnberry Records and Management look forward to this new relationship with the talented group Caleb Bailey & Paine's Run. The label is a division of The Bluegrass Standard Magazine, which provides in-depth interviews with both the stars--and the up-and-coming new artists--in the worlds of bluegrass, country, Americana, and folk. For more information about Caleb Bailey & Paine's Run, or about the label and magazine, visit TheBluegrassStandard.com.